The Discovery of Making
#InConversationsWith Si Ying (@atinymaker)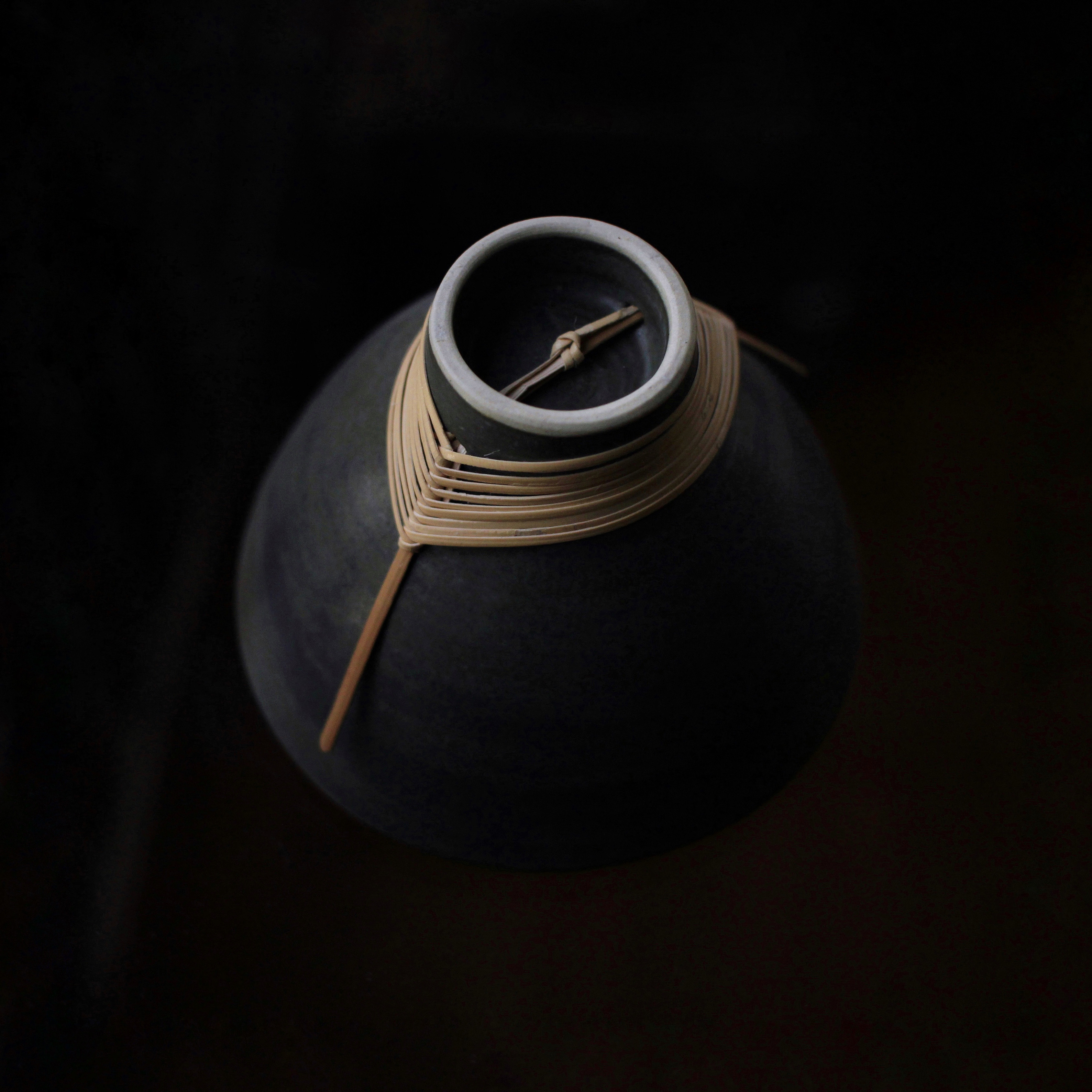 Image: Si Ying
While works in ceramics, metal and rattan point to the artisans of the past, modern-day makers are transforming craft by blending the traditional with the experimental.

For Ng Si Ying (@tinymaker), creative and craft-related processes are an ongoing source of inspiration. The Singapore-based graphic designer who specialises in the exploration of rattan from her home studio, turns to the art of rattan weaving to inform her intricate designs.


① What is your personal story with rattan? When did you start learning it and how did @atinymaker come to be?

I actually discovered upon rattan by accident. A good friend of mine wanted to buy som rattan furniture for a new place and I simply tagged along on the adventure and met Uncle and Aunty Zeng who owns a rattan shop. To cut the long story short, I went back about 2-3 times after the first visit, and they finally agreed to teach me. And so begun my one-year rattan chair weaving restoration 'lesson' with them. The interest in rattan grew and developed into a rather investigative one. Prior to discovering rattan, I have been trying to find a medium that was not yet commonly explored, I wanted to exhaust the material completely, experiment with it and push its aesthetic, physical and cultural boundaries. Rattan as a material that was forgotten and seemingly left behind in the contemporary world, fitted perfectly as my ideal material of study and exploration.

@atinymaker started as (and still is) a documentation of my exploration and findings. I thought perhaps if I documented my progress online, it would keep me more accountable, and would also serve as an impetus to keep evolving and learning new things.


② How do you choose your overall design? Are there any traditional patterns you follow or weaving techniques you regularly use?

Sometimes I have something in mind prior to making them, other times I design through multiple iterations and changes. Since I make my own ceramic pieces for rattan, I split my time working with the two mediums as well. Some forms don't work for certain weaving patterns and other weaves need certain additions of holes or notches on the ceramics.

At my current juncture, I try to explore a range of forms, patterns, and weaving techniques as much as possible and take inspiration from anything and anywhere. There aren't any traditional patterns that I follow, in fact, I am perhaps trying to do the opposite instead. I want to explore what rattan can be used for and how it can look other than the traditional functions and patterns that we so often see.



③ Your work presents a mixture of traditional forms and the integration of new ways of working with this craft. What is your opinion on transforming a traditional craft to something that is more modern?

I don't see my work as transforming a traditional craft into something that is more modern. Rattan, as compared to other traditional mediums i.e.: ceramics, woodworking may not have as large an audience which has helped the latter mediums evolve with time and seem to standstill in its uses and aesthetics. Rattan furniture used to be commonplace in the past, but we have moved on to more accessible materials that better suit our needs and budget.



So what is a good use for this material today? A new aesthetic? A new form? A new purpose? I am trying to investigate these questions through understanding and exploring its properties; pliability, lightness etc. and see what I can discover.
④
How do you think hand-crafting is viewed in Singapore?
I think the interesting thing about the word 'craft' is that it covers a very wide range of endeavours. If I may also quote curator and author, Glenn Adamson, "Anytime you have skill and you have process and knowledge of materials, you have craft. (...) Why don't we respect cake decorators as much as we respect sculptors?" Hence I believe that everyone does some sort of 'craft' even if they do not immediately resonate with the word.
And being confined during this pandemic has definitely given us more time to do the things we used to, discover new ways of self-expression, connecting with others in our homes or just finding pure joy in making something beautiful with your hands. Hopefully the discovery of making will continue even after this trying time and will not just be a fleeting response to the circumstances.
⑤
Share with us your thoughts on the future of traditional/nature found materials and how you think these materials can be further integrated into design in the near future.
I believe that rattan as a material is already integrated into design today, but perhaps most often it functions as aesthetic fillers or furniture, basketry and smaller lifestyle products, with not much extensive exploration into new designs have emerged.
This is understandable because rattan as a future material is unpredictable—it is expensive and difficult to obtain in Singapore. As a small maker, it can be overwhelming to think about the sustainability aspect of harvest and production. That being said, in time, I do hope to look into that and understand the entire ecosystem of rattan. To prolong the material, we will have to think about sustainable ways of use. That also means for us, to respect the material and use it the best way we can.
-
Si Ying's art residency will be done at NLB library@orchard from January - March 2022.
Follow her @
atinymaker
for the latest updates.
---
About Si Ying

Si Ying is a Singapore-based graphic designer who explores the beauty of Rattan with ceramics, wood and more.